Užijte si superrychlé
připojení 1000 Mbit/s
Sledování filmů a hraní her
v nejvyšší kvalitě
Utáhne více zařízení
celé rodiny
Surfujte bez datového
omezení, jak je libo
Ověřte si dostupnost superrychlého připojení
Stahujte a nahrávejte vysokou rychlostí
Když se mluví o internetu, tak většinou nemluvíme pouze o rychlosti stahování, ale také rychlosti nahrávání. S rychlostí 1000 Mbit/s můžete nahrávat až 100 Mbit/s.
Neomezené možnosti optického internetu
Co můžete dělat s jedním gigabajtem?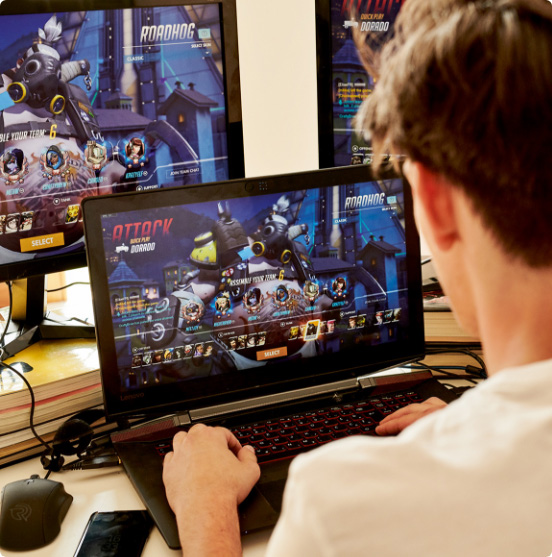 Online hry bez sekání
Hrajte online bez lagování – bitvy, střílečky bez sekání a kompromisů.
Rychlost nahrávání až 100 Mbit/s

Stabilita při sledování filmů i hraní her
Internet, který utáhne celou domácnost
Připojte se celá rodina na tabletu, telefonu i notebooku. A to klidně všichni najednou.
Rychlý internet na všech zařízeních

Stabilita i při velkém množství uživatelů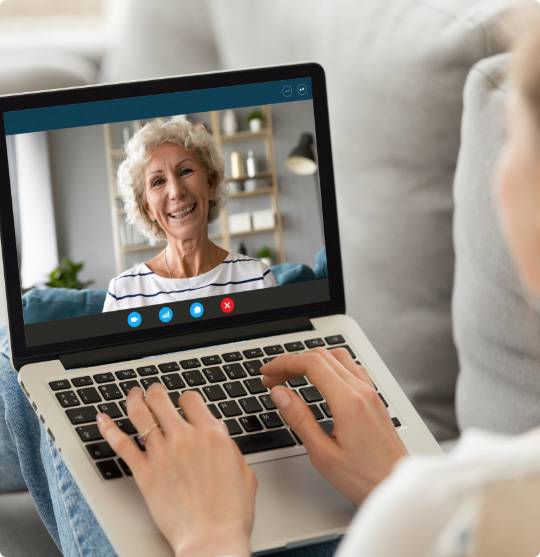 Videohovory i homeoffice bez problémů
Nejvyšší kvalita při videohovorech, sledování filmů nebo online přenosů. Už žádné výpadky. Buďte se svými blízkými nebo kolegy alespoň virtuálně.
Obraz bez sekání a vypadávání

Internet ideální na homeoffice nebo do firmy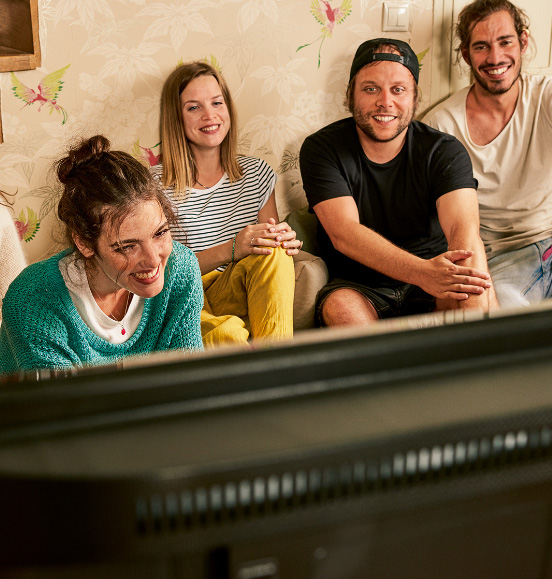 Ještě více zážitků s T‑Mobile TV
Přidejte si k optickému internetu i T-Mobile TV. T-Mobile TV si pustíte až na 2 set-top boxech a dalších 4 zařízeních (mobil, notebook, telefon, smart TV). Zpětně přehrávejte, zastavte film nebo přetočte reklamy.
Až 151 programů (76 v HD rozlišení)

Aplikace T-Mobile TV GO ZDARMA
Časté dotazy
Podívejte se na nejčastější dotazy zákazníků. Vaši
otázku jsme už možná zodpověděli. Zjistěte odpověď
bez čekání.
U instalací, kde ještě není zřízená optická zásuvka, vám technik zdarma zřídí zásuvku v ideálním místě pro připojení, tak abyste nemuseli zakopávat o kabely a měli co nejlepší pokrytí. V případě, že již Optickou zásuvku zřízenou máte, můžete zvolit možnost samoinstalace. Pokud byste chtěli, aby vám v tomto případě modem zapojil technik nebo provedl složitější úpravy, jedná se již o zpoplatněnou službu dle ceníku.
Náš Optický internet je bez datového limitu, tedy neomezený. Proto je vhodný pro domácnosti i firmy s vyššími nároky na připojení nebo kde se na internet připojuje více zařízení (notebook, PC, tablet, chytrý telefon, internetová TV).
Maximální rychlost získáte vždy připojením síťového kabelu z modemu přímo do počítače. V případě, že se připojujete přes WiFi může být rychlost na jednotlivých zařízení rozdílná a to buď z důvodu používaného koncového zařízení (typu notebooku, telefonu a dalších), použitých materiálech v okolí používání (stavební příčky, zdi atd.) či vysokým počtem WiFi sítí v okolí.
Zanechte nám tu své číslo, ozveme se vám
Projdeme všechny možnosti nabídky internetu pro vás.